Product Description
CZPT rollers enhance rotation on the bushing while reducing impact loads on the sprocket tooth during operation.
All components are heat treated to achieve maximum strength.
Pre-loaded during the manufacturing process to minimize initial elongation.
Hot dipped lubrication ensures 100% lubrication of all chain components to extend wear life and reduce maintenance costs.
CHAIN
NO.
PITCH
BUSH
WIDTH
ROLLER
DIA
PIN
PLATE
MIN.
TENSILE
STRENGTH
MAX.
TENSILE
STRENGTH
WEIGHT
d
L1
L2
H
t/T
mm
mm
mm
mm
mm
mm
mm
mm
KN/min
KN/min
kg/m
US101.6
101.60
31.80
57.15
15.88
34.40
38.40
38.10
6.40
72.3
8.20
11.67
P101.6-R47
101.60
30.00
47.00
15.88
41.00
45.00
41.00
10.00
242.0
19.40
17.98
US127
127.00
38.40
69.85
19.00
45.10
51.40
50.80
9.60
180.0
20.30
19.22
P152.4-R66.7
152.40
30.00
66.70
26.92
35.50
41.50
50.80
8.00
167.0
13.40
16.11
C9060
152.40
37.70
69.85
18.90
45.00
49.30
50.80
9.50
250.0
28.20
17.20
C 0571 1
152.40
37.70
69.85
18.90
44.90
50.30
57.20
9.50
377.9
28.20
18.74
C 0571 3
152.40
38.00
76.20
23.83
47.10
54.90
61.90
10.30
635.0
36.10
22.27
1796
152.40
37.80
69.85
76.20
73.00
22.23
43.90
53.20
57.20
9.50
444.5
33.30
18.50
19.50
19.20
| | |
| --- | --- |
| Usage: | Transmission Chain, Conveyor Chain, Dedicated Special Chain, Roller Chain |
| Material: | Alloy/Carbon Steel |
| Surface Treatment: | Polishing |
| Feature: | Heat Resistant |
| Chain Size: | 4"*6" |
| Structure: | Roller Chain |
Samples:

US$ 10/Meter

1 Meter(Min.Order)

|
Request Sample
Customization:

Available

|

Customized Request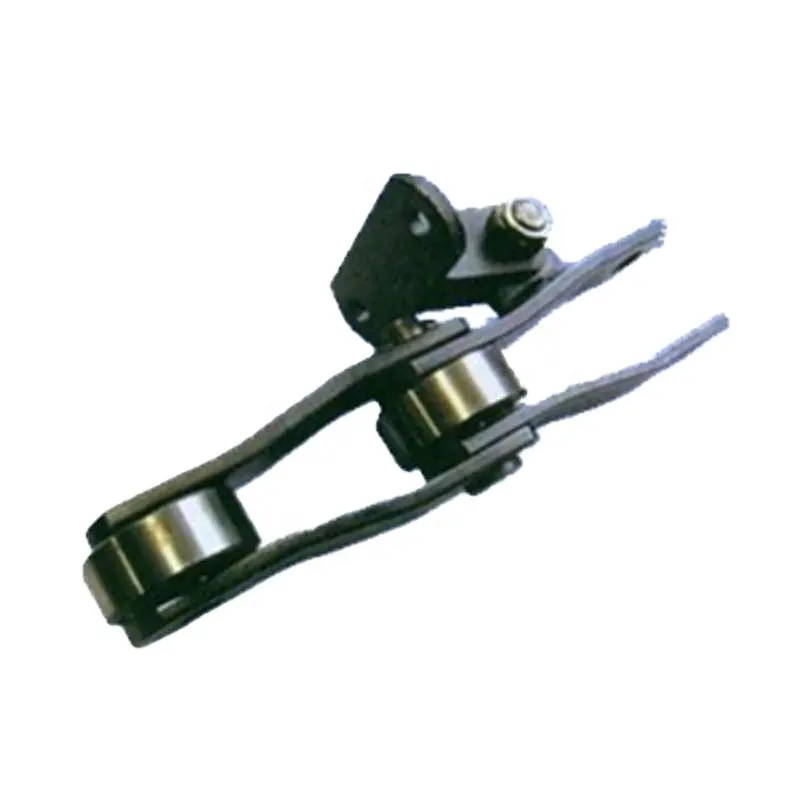 Can mill chains be used in the automotive manufacturing and assembly processes?
Yes, mill chains can be used in the automotive manufacturing and assembly processes to facilitate material handling and conveyor systems. These chains play a vital role in ensuring a smooth and efficient production process in the automotive industry. Here's how mill chains are utilized in this sector:
1. Material Handling: Mill chains are employed to handle and transport various components and parts throughout the manufacturing facility. They are used in conveyor systems to move materials between different stages of the assembly process.
2. Assembly Line: In automotive assembly lines, mill chains are often used to move car bodies and chassis along the production line. They are used in overhead conveyor systems, floor conveyors, and other configurations to ensure the seamless flow of components during assembly.
3. Jig Fixtures: Mill chains are integrated into jig fixtures, which hold and position car components during welding, painting, and other assembly processes. The chains allow for precise movement and positioning of the components, ensuring accurate alignment and quality in the final product.
4. Power Transmission: Mill chains are used for power transmission in various machinery and equipment within the automotive manufacturing process. They efficiently transfer power from motors to conveyor systems and other equipment, enabling smooth operation and consistent production.
5. Durability: The automotive industry often requires heavy-duty and durable solutions due to the large-scale production and continuous operation. Mill chains, made from high-quality materials, such as alloy steel, are capable of withstanding the demanding conditions and loads in automotive manufacturing.
6. Maintenance: Regular maintenance of mill chains is essential to ensure their optimal performance in automotive manufacturing. Lubrication, inspection, and prompt replacement of worn or damaged parts are necessary to prevent downtime and maintain efficiency.
Overall, mill chains are versatile and reliable components used in the automotive industry for material handling, assembly line movement, power transmission, and fixture positioning. Their ability to handle heavy loads, precise movements, and harsh manufacturing environments makes them a valuable asset in the automotive manufacturing and assembly processes.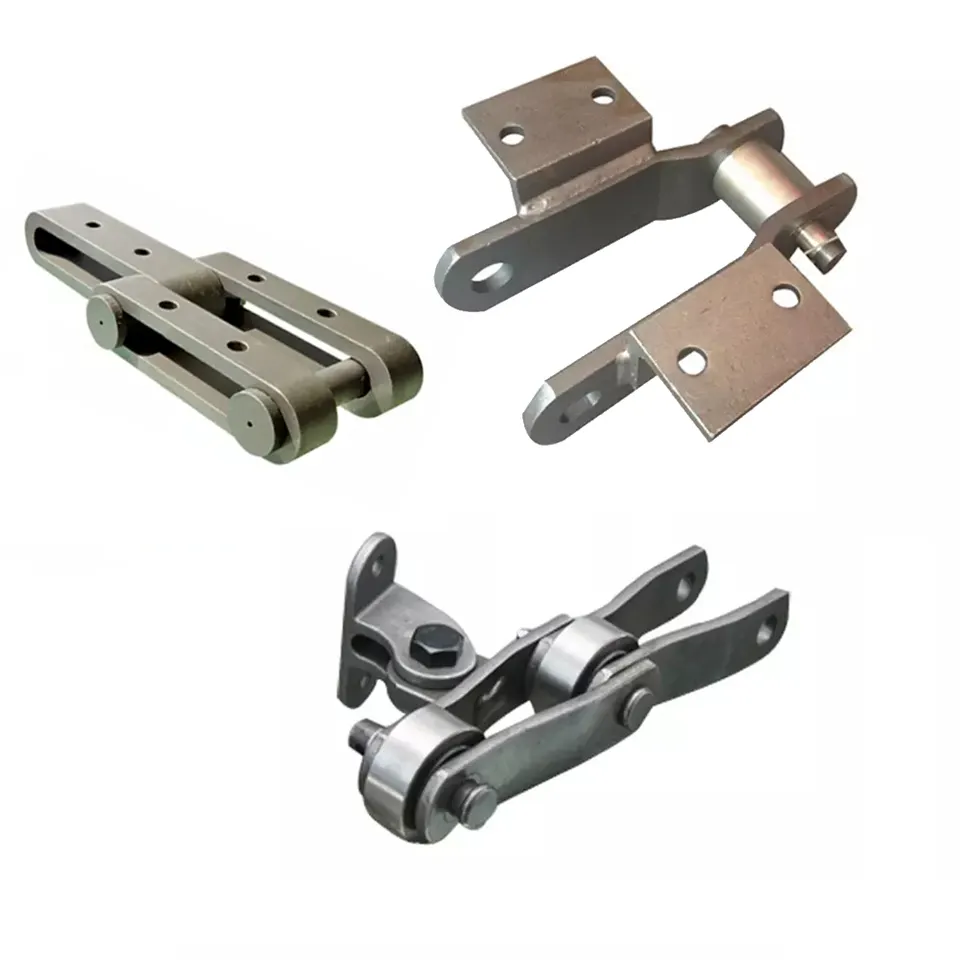 What are the safety considerations when using mill chains in industrial settings?
Safety is of utmost importance when using mill chains in industrial settings. Proper maintenance, installation, and operation are crucial to ensure the safe and efficient functioning of the equipment. Here are some key safety considerations:
1. Training and Education: Workers operating and maintaining the mill chains should receive proper training and education on equipment handling, safety protocols, and emergency procedures.
2. Personal Protective Equipment (PPE): Operators and maintenance personnel should wear appropriate PPE, such as safety gloves, safety goggles, and protective clothing, to prevent injuries during handling and maintenance.
3. Regular Inspections: Conduct routine inspections of the mill chains to identify any signs of wear, damage, or malfunction. Address any issues promptly to avoid potential accidents.
4. Lubrication: Proper and regular lubrication of the mill chain is essential to reduce friction and wear. However, ensure that lubricants used are compatible with the application and do not pose any health hazards.
5. Load Capacity: Do not exceed the recommended load capacity of the mill chain. Overloading can lead to premature failure and accidents.
6. Guarding: Install appropriate guards and safety devices to prevent accidental contact with moving parts of the mill chain and reduce the risk of entanglement.
7. Emergency Stop Devices: Equip the mill chain system with emergency stop devices that allow workers to quickly halt the operation in case of emergencies or potential hazards.
8. Handling Hazardous Materials: If the mill chain is used in handling hazardous materials, ensure that proper containment and safety measures are in place to prevent spills and exposures.
9. Environmental Considerations: Be mindful of the environmental impact of using mill chains. Follow proper waste disposal procedures and consider eco-friendly alternatives when applicable.
10. Compliance with Regulations: Ensure that the mill chains and associated equipment comply with relevant safety regulations and standards set by regulatory authorities.
By adhering to these safety considerations and maintaining a proactive safety culture, the risk of accidents and injuries in industrial settings can be significantly reduced, creating a safer and more productive work environment.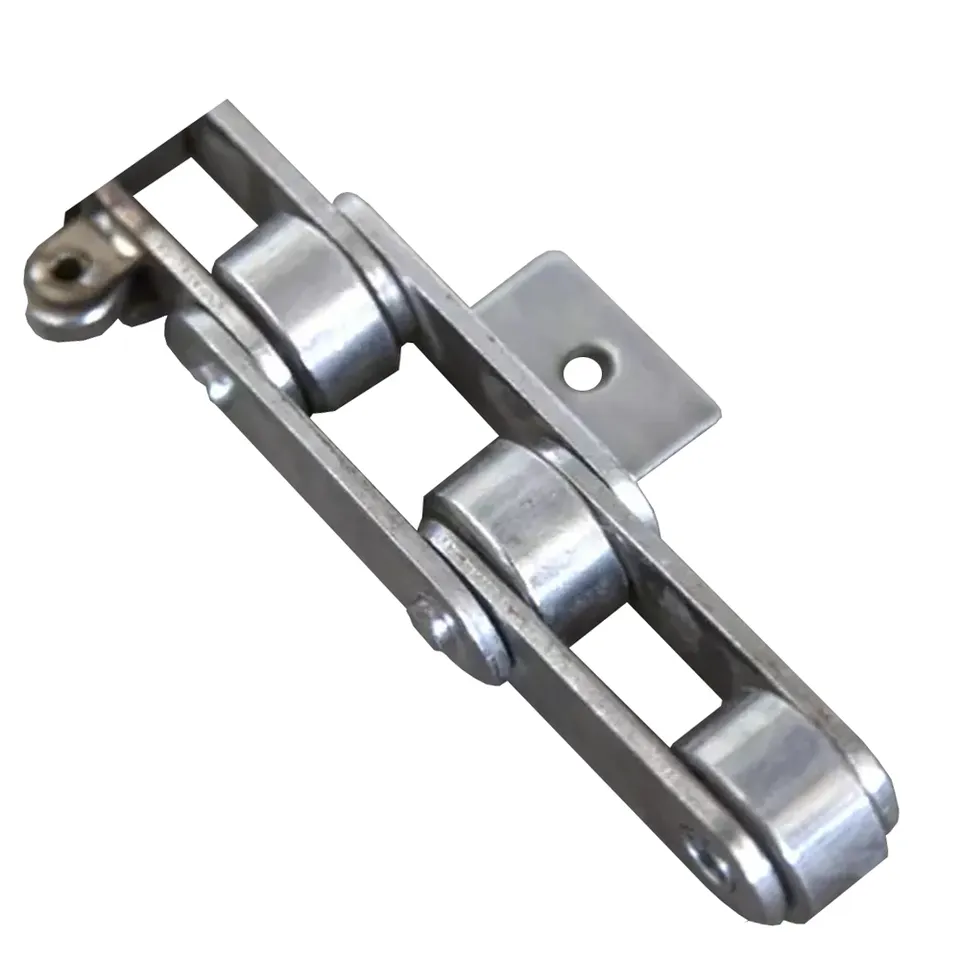 What are the noise and vibration characteristics of mill chains during operation?
During operation, mill chains may exhibit certain noise and vibration characteristics, which can vary depending on the specific design, condition, and application. Here are some key points to consider:
Noise Characteristics:
1. Rattling or Clanking: In some cases, mill chains may produce a rattling or clanking noise during operation. This noise can be caused by the impact of chain links or attachments as they move along the sprockets or other components.
2. Continuous Hum: Mill chains in well-maintained systems may produce a continuous humming sound, especially in higher-speed applications. The humming noise is often a result of the smooth and consistent movement of the chain links.
Vibration Characteristics:
1. Periodic Vibration: Mill chains can generate periodic vibrations as they pass over sprockets and other components. The vibration frequency is typically related to the chain's speed and the number of teeth on the sprockets.
2. Smooth Operation: Well-lubricated and properly tensioned mill chains usually exhibit smoother operation with minimal vibration. Proper maintenance is essential to reduce excessive vibration and noise levels.
Noise and Vibration Management:
Excessive noise and vibration in mill chain systems can lead to increased wear, fatigue, and reduced efficiency. To manage noise and vibration:
1. Regular Maintenance: Ensure regular inspection, lubrication, and tensioning of the mill chains to minimize wear and reduce noise levels.
2. Chain Condition: Replace any worn or damaged chain links, sprockets, or attachments to maintain smooth and quiet operation.
3. Proper Tension: Maintaining the correct chain tension is crucial to prevent excessive vibration and noise. Too much tension can lead to increased stress, while too little tension may cause chain slippage and impact noise.
4. Quality and Design: Select high-quality mill chains designed for the specific application. Chains with precision engineering and anti-vibration features can help reduce noise and vibration levels.
Overall, managing noise and vibration in mill chain systems is essential for optimizing performance, reducing maintenance costs, and ensuring a safer working environment.



editor by CX 2023-09-11