Product Description
Conveyor chains for paper mill
conveyor chains with V-shaped top plates are used almost exclusively to handle paper rolls. The outboard rollers have a wider wheel gauge and provide more stability for the rolls.
conveyor chains are primarily used for handling paper rolls. Typically the conveyors are long and handling large or heavy loads requiring a heavy-duty chain as well.
Conveyor chains is widely used in Food,Forest Paper,Logistics Transportation,Packaging Machinery,Building Materials Machinery ,Environmental Protection and other other industries.
Typical products:
short pitch roller chain, double pitch conveyor chain, free flow chain, wood conveyor chain, long pitch conveyor chain, meat production line conveyor chain, food packaging machinery chain, hollow pin chain and accessories.
The paper roll conveying chain is a special conveying chain for the paper processing industry, which can provide various top plates with surface protection treatment according to working conditions; The main products are the P63 series and the P63.5 series.
The product has high strength, stable operation, and low noise using high-quality materials and advanced processing technology.
Conveyor chains for paper mill
 
63PF4
63PF2

 

63PF5
Please contact us for details.
| | |
| --- | --- |
| Standard or Nonstandard: | Standard |
| Application: | Conveyer Equipment |
| Surface Treatment: | Polishing |
| Structure: | Roller Chain |
| Material: | Alloy |
| Type: | Double Pitch Chain |
Samples:

US$ 100/Meter

1 Meter(Min.Order)

|
Request Sample
Customization:

Available

|

Customized Request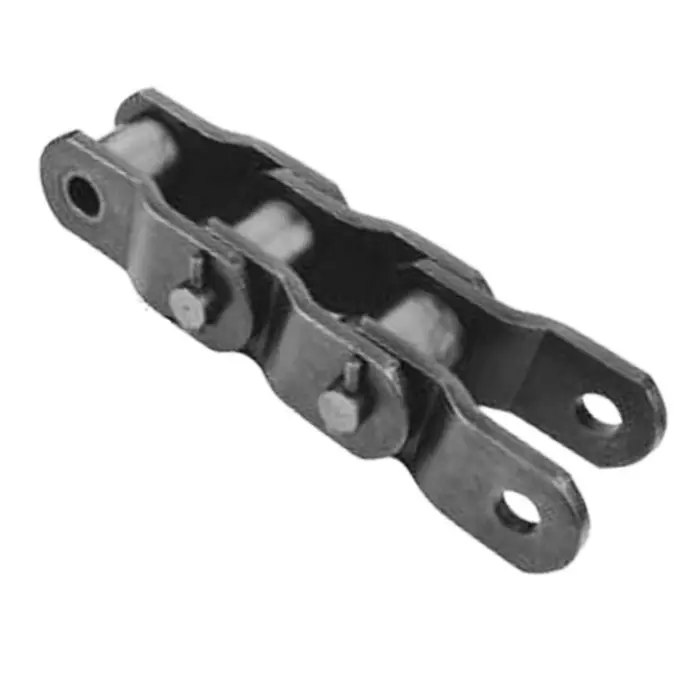 Can mill chains be used in the forestry and timber processing industry?
Yes, mill chains are commonly used in the forestry and timber processing industry for various applications. These chains are well-suited to handle the demanding and rugged conditions encountered in this sector. Here are the details of how mill chains are utilized in the forestry and timber processing industry:
1. Timber Handling: Mill chains are used in conveyor systems to transport timber and logs from one processing stage to another. They can handle heavy loads and provide reliable material transfer, making them essential for efficient timber handling operations.
2. Sawmills: In sawmills, mill chains are utilized in sawing equipment and lumber processing machinery. They help feed the logs and lumber through the cutting and processing equipment, ensuring a smooth and continuous operation.
3. Debarking Machines: Mill chains are employed in debarking machines, which remove the bark from the logs before further processing. These chains withstand the abrasive effects of the bark and debris, maintaining their performance and longevity.
4. Chipper Machines: Mill chains are used in chipper machines that convert wood waste and by-products into wood chips or biofuel. These chains efficiently convey the wood materials through the chipping process.
5. Conveying and Sorting: Mill chains are integral components of conveyor systems used for sorting and transporting timber products. They ensure smooth and controlled material flow, optimizing production efficiency.
6. High Strength and Durability: Mill chains are designed to withstand heavy loads, shock loads, and abrasive conditions. This high strength and durability make them suitable for the demanding environments of the forestry and timber processing industry.
7. Customization: Chains can be customized to fit specific equipment and applications, allowing for optimal performance and precise material handling.
8. Reduced Maintenance: Mill chains are engineered to require minimal maintenance, reducing downtime and increasing overall productivity in timber processing operations.
9. Corrosion Resistance: In outdoor environments and in contact with wood, moisture, and other elements, corrosion-resistant mill chains are available, providing extended service life and preventing chain deterioration.
10. Environmental Considerations: Timber processing industries often operate in natural habitats. Using mill chains with low environmental impact, such as those with reduced noise and vibration, can be beneficial for the surrounding ecosystem.
Overall, mill chains are essential components in the forestry and timber processing industry, facilitating the efficient and reliable handling, cutting, and processing of wood materials at various stages of production.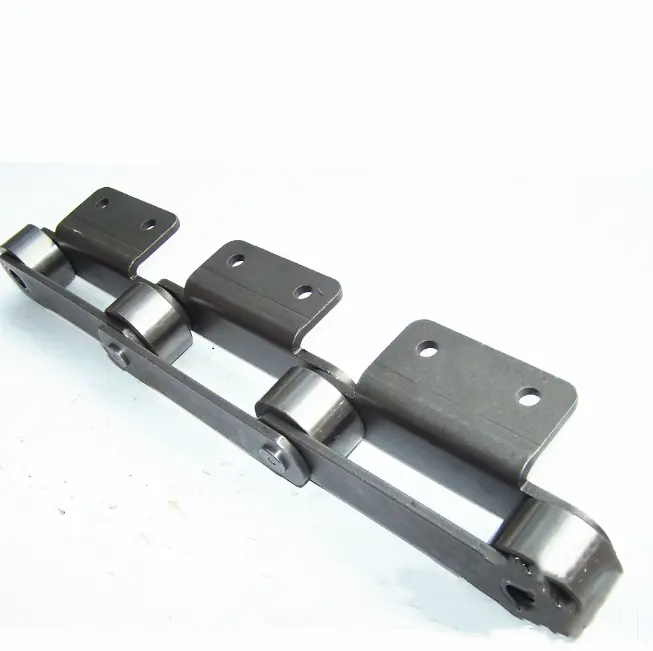 What are the benefits of using a plastic mill chain in specific environments?
Plastic mill chains offer several advantages in specific environments where traditional metal chains may not be as suitable. These chains are made from various durable plastics, such as polyethylene, nylon, or acetal, which provide unique benefits in certain applications. Here are some of the advantages of using a plastic mill chain:
Corrosion Resistance: Plastic mill chains are highly resistant to corrosion, making them an excellent choice for environments where exposure to chemicals or moisture is a concern.
Chemical Resistance: Certain plastics used in mill chains have excellent chemical resistance properties, allowing them to withstand exposure to various chemicals without degradation.
Lightweight: Plastic mill chains are lighter than their metal counterparts, reducing the overall weight of the conveyor system and making them easier to handle and install.
Quiet Operation: Plastic chains produce less noise during operation compared to metal chains, making them suitable for applications where noise reduction is essential.
Self-Lubricating: Some plastic materials used in mill chains are self-lubricating, reducing the need for additional lubrication and maintenance.
Low Friction: Plastic chains have low friction properties, resulting in less wear and extending the chain's lifespan.
Non-Magnetic: Plastic chains are non-magnetic, making them suitable for applications where magnetic interference must be avoided.
Specific Application Uses: Plastic mill chains are often used in industries such as food processing, pharmaceuticals, and electronics, where metal chains may not be permissible due to contamination concerns.
It's important to note that plastic mill chains may not be suitable for heavy-duty applications or environments with high temperatures and abrasive materials. However, in specific industries and environments where their unique properties are advantageous, plastic mill chains offer a reliable and efficient conveying solution.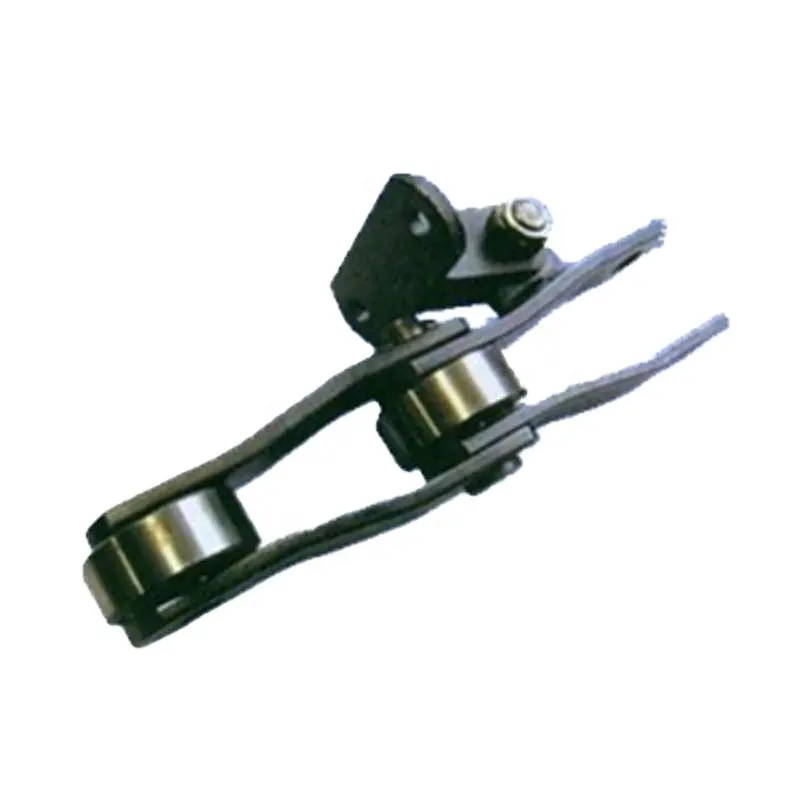 What are the maintenance requirements for mill chains to ensure optimal performance?
Proper maintenance is essential to ensure the optimal performance and longevity of mill chains. Regular inspections and care help identify and address potential issues early, preventing costly downtime and equipment failures. Here are the key maintenance requirements for mill chains:
1. Regular Inspections:
Perform routine visual inspections of the mill chains to check for signs of wear, damage, or misalignment. Look for elongation, excessive wear on pins and bushings, and any loose or broken components.
2. Lubrication:
Ensure proper lubrication of the mill chains. Lubrication reduces friction and wear, dissipates heat, and prevents corrosion. Follow the manufacturer's recommendations for lubrication intervals and use the appropriate lubricant for the specific operating conditions.
3. Cleaning:
Regularly clean the mill chains to remove dirt, debris, and accumulated particles. Clean chains function better and reduce the risk of abrasive wear.
4. Tension Adjustment:
Maintain the correct tension in the mill chains. Improper tension can lead to premature wear, elongation, and failure. Refer to the equipment's manual or consult with the manufacturer for the appropriate tensioning procedure.
5. Replacement of Worn Components:
Replace any worn, damaged, or broken components promptly. This includes pins, bushings, rollers, and any other parts that show signs of wear. Using worn-out components can lead to chain failure and damage to other parts of the machinery.
6. Environmental Considerations:
Take into account the operating environment and make any necessary adjustments to maintenance procedures. In harsh or corrosive environments, additional protective measures, such as coatings or seals, may be necessary.
7. Regular Training:
Ensure that maintenance personnel are well-trained in handling mill chains. Proper handling and installation can significantly impact the chain's performance and lifespan.
8. Record-Keeping:
Maintain detailed records of maintenance activities, including inspections, lubrication schedules, and component replacements. These records can help identify patterns, track chain performance, and plan future maintenance tasks.
By adhering to these maintenance requirements, operators can optimize the performance and service life of mill chains, reducing downtime and improving overall efficiency in material handling and industrial applications.



editor by CX 2023-08-14