Product Description
CZPT rollers enhance rotation on the bushing while reducing impact loads on the sprocket tooth during operation.
All components are heat treated to achieve maximum strength.
Pre-loaded during the manufacturing process to minimize initial elongation.
Hot dipped lubrication ensures 100% lubrication of all chain components to extend wear life and reduce maintenance costs.
CHAIN
NO.
PITCH
BUSH
WIDTH
ROLLER
DIA
PIN
PLATE
MIN.
TENSILE
STRENGTH
MAX.
TENSILE
STRENGTH
WEIGHT
d
L1
L2
H
t/T
mm
mm
mm
mm
mm
mm
mm
mm
KN/min
KN/min
kg/m
US101.6
101.60
31.80
57.15
15.88
34.40
38.40
38.10
6.40
72.3
8.20
11.67
P101.6-R47
101.60
30.00
47.00
15.88
41.00
45.00
41.00
10.00
242.0
19.40
17.98
US127
127.00
38.40
69.85
19.00
45.10
51.40
50.80
9.60
180.0
20.30
19.22
P152.4-R66.7
152.40
30.00
66.70
26.92
35.50
41.50
50.80
8.00
167.0
13.40
16.11
C9060
152.40
37.70
69.85
18.90
45.00
49.30
50.80
9.50
250.0
28.20
17.20
C 0571 1
152.40
37.70
69.85
18.90
44.90
50.30
57.20
9.50
377.9
28.20
18.74
C 0571 3
152.40
38.00
76.20
23.83
47.10
54.90
61.90
10.30
635.0
36.10
22.27
1796
152.40
37.80
69.85
76.20
73.00
22.23
43.90
53.20
57.20
9.50
444.5
33.30
18.50
19.50
19.20
| | |
| --- | --- |
| Usage: | Transmission Chain, Conveyor Chain, Dedicated Special Chain, Roller Chain |
| Material: | Alloy/Carbon Steel |
| Surface Treatment: | Polishing |
| Feature: | Heat Resistant |
| Chain Size: | 4"*6" |
| Structure: | Roller Chain |
Samples:

US$ 10/Meter

1 Meter(Min.Order)

|
Request Sample
Customization:

Available

|

Customized Request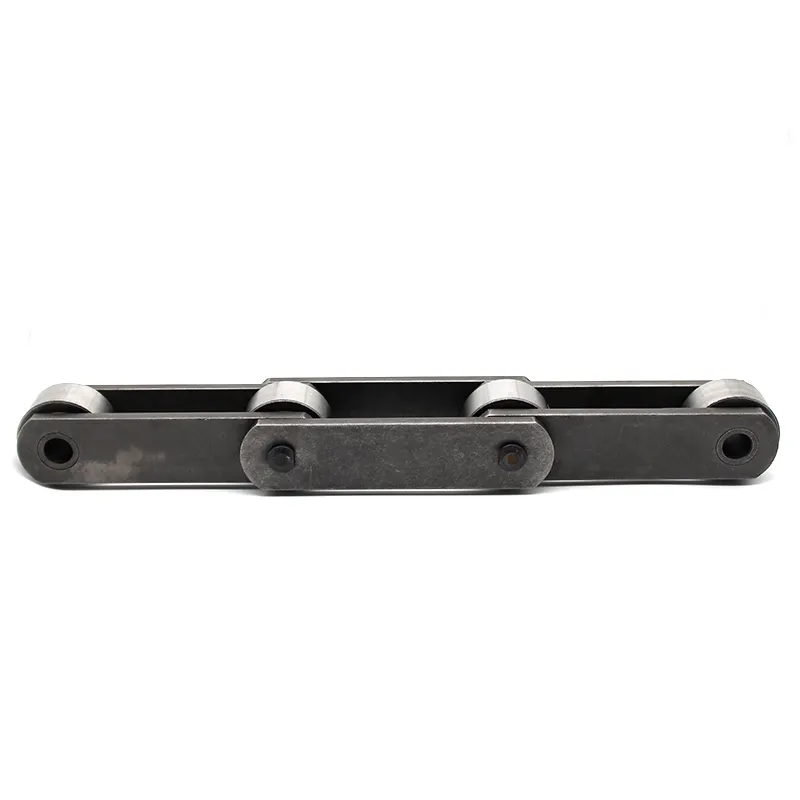 What are the environmental considerations when using mill chains?
When using mill chains in industrial applications, several environmental considerations should be taken into account. These factors are important for sustainable and eco-friendly operations. Here are the key environmental considerations:
1. Lubrication: Proper lubrication of mill chains is essential for reducing friction and wear, which can lead to chain failure and increased energy consumption. Using environmentally friendly lubricants can minimize the impact on the environment.
2. Noise and Vibration: Excessive noise and vibration from chains can negatively impact the surrounding environment and workers' well-being. Choosing chains with low noise and vibration characteristics can help maintain a more pleasant and safe working environment.
3. Material Selection: Opting for chains made from materials with low environmental impact, such as recycled or sustainable materials, can contribute to eco-friendliness.
4. Chain Recycling and Disposal: Implementing proper chain recycling and disposal practices ensures that end-of-life chains are managed in an environmentally responsible manner.
5. Chain Maintenance: Regular maintenance of mill chains is crucial to prevent premature wear and reduce the likelihood of environmental contamination from chain breakages.
6. Energy Efficiency: Selecting energy-efficient chain designs and maintaining proper tension can lead to reduced energy consumption and lower greenhouse gas emissions.
7. Preventing Chain Contamination: Keeping chains clean and free from debris can prevent potential environmental pollution when used in applications handling sensitive materials.
8. Compliance with Regulations: Adhering to environmental regulations and standards is essential to minimize the impact of chain usage on the environment.
9. Environmental Certification: Some chain manufacturers offer products with environmental certifications or comply with international standards for sustainability, providing assurance of eco-friendly practices.
10. Application-Specific Considerations: Different industries and applications may have unique environmental challenges. Considering these specific factors when selecting and using mill chains is vital.
By taking these environmental considerations into account, industries can work towards reducing their ecological footprint and contributing to more sustainable practices in their chain usage.
Can mill chains be used in pharmaceutical manufacturing and processing equipment?
Yes, mill chains can be used in pharmaceutical manufacturing and processing equipment for specific applications. However, it is essential to consider several factors and choose the appropriate type of mill chain to meet the unique requirements of the pharmaceutical industry.
Here are some points to consider:
1. Material Compatibility: The materials used in the construction of the mill chain must be compatible with pharmaceutical products and meet industry regulations. Stainless steel or food-grade materials are often preferred to ensure product safety and hygiene.
2. Cleanability: Mill chains used in pharmaceutical applications should be designed for easy cleaning and sanitization. Smooth surfaces and fewer crevices can minimize the risk of product contamination.
3. FDA Compliance: In pharmaceutical manufacturing, adherence to regulations set by the U.S. Food and Drug Administration (FDA) or other relevant regulatory bodies is critical. The chosen mill chain should comply with these standards.
4. Product Handling: Consider the specific requirements of the pharmaceutical products being handled. The mill chain should be capable of transporting, elevating, or conveying the products efficiently and without risk of contamination.
5. Corrosion Resistance: Depending on the pharmaceutical processes involved, the equipment may be exposed to chemicals or cleaning agents. A corrosion-resistant mill chain can withstand these harsh conditions and extend its service life.
6. Surface Finish: A smooth surface finish on the mill chain can prevent the accumulation of debris and contaminants, making cleaning more effective.
7. Lubrication: Some pharmaceutical processes require special lubrication considerations to avoid any potential product contamination. Food-grade or pharmaceutical-grade lubricants may be necessary.
8. Sanitary Design: Choosing a mill chain with a sanitary design, including self-draining features and easy disassembly, can facilitate thorough cleaning and minimize the risk of bacterial growth.
9. Validation and Documentation: The mill chain supplier should be able to provide validation documents and certification to demonstrate compliance with industry standards and regulations.
By carefully considering these factors and working with reputable suppliers, pharmaceutical manufacturers can use mill chains safely and effectively in their processing equipment while maintaining the required quality and hygiene standards.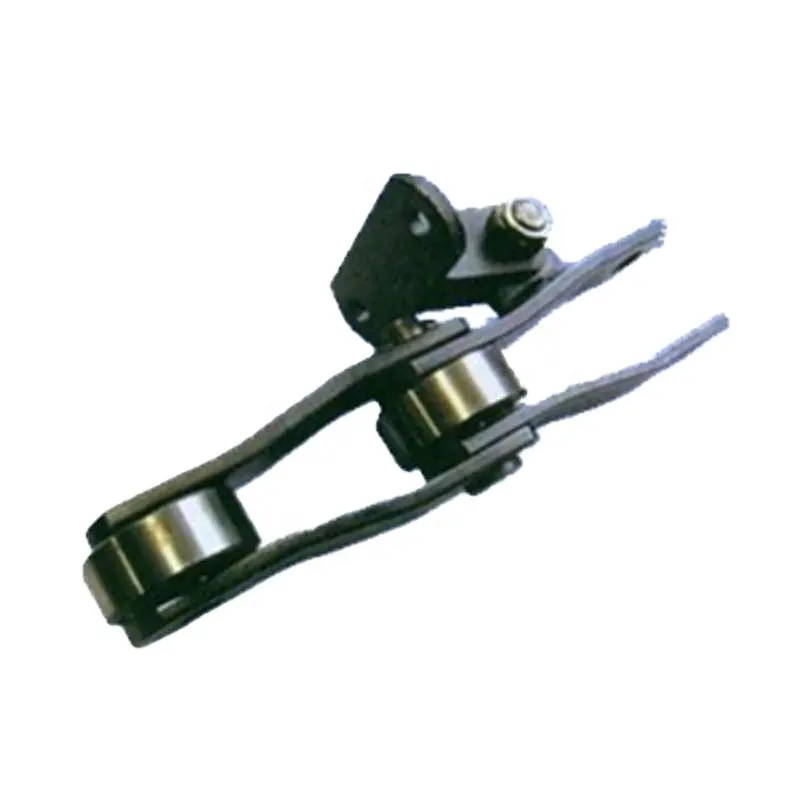 What are the maintenance requirements for mill chains to ensure optimal performance?
Proper maintenance is essential to ensure the optimal performance and longevity of mill chains. Regular inspections and care help identify and address potential issues early, preventing costly downtime and equipment failures. Here are the key maintenance requirements for mill chains:
1. Regular Inspections:
Perform routine visual inspections of the mill chains to check for signs of wear, damage, or misalignment. Look for elongation, excessive wear on pins and bushings, and any loose or broken components.
2. Lubrication:
Ensure proper lubrication of the mill chains. Lubrication reduces friction and wear, dissipates heat, and prevents corrosion. Follow the manufacturer's recommendations for lubrication intervals and use the appropriate lubricant for the specific operating conditions.
3. Cleaning:
Regularly clean the mill chains to remove dirt, debris, and accumulated particles. Clean chains function better and reduce the risk of abrasive wear.
4. Tension Adjustment:
Maintain the correct tension in the mill chains. Improper tension can lead to premature wear, elongation, and failure. Refer to the equipment's manual or consult with the manufacturer for the appropriate tensioning procedure.
5. Replacement of Worn Components:
Replace any worn, damaged, or broken components promptly. This includes pins, bushings, rollers, and any other parts that show signs of wear. Using worn-out components can lead to chain failure and damage to other parts of the machinery.
6. Environmental Considerations:
Take into account the operating environment and make any necessary adjustments to maintenance procedures. In harsh or corrosive environments, additional protective measures, such as coatings or seals, may be necessary.
7. Regular Training:
Ensure that maintenance personnel are well-trained in handling mill chains. Proper handling and installation can significantly impact the chain's performance and lifespan.
8. Record-Keeping:
Maintain detailed records of maintenance activities, including inspections, lubrication schedules, and component replacements. These records can help identify patterns, track chain performance, and plan future maintenance tasks.
By adhering to these maintenance requirements, operators can optimize the performance and service life of mill chains, reducing downtime and improving overall efficiency in material handling and industrial applications.



editor by CX 2023-08-08