Product Description
Welded Steel Mill and Drag Chains
W Series Welded Steel Mill Chain 
WH Series Welded Steel Mill Chain 
WD Series Welded Steel Drag Chain
Welded steel drag chain is built according to ISO 6971 and ANSI B29.18M. Products provide efficient and economical service when used in chip and sawdust conveyors, and like applications. Reverse barrel is available. Attachments includes C1, C3, C4, RR and Wing.
With their large wide pushing area, welded steel drag chains provide sizeable carrying capacity when operated at moderate speeds. They can be run in the same troughs and on the same sprockets as their cast chain counterparts.
Welded Steel Mill Chain includes offset sidebar welded steel mill chain(or cranked link welded steel mill chain), straight sidebar welded steel mill chain and welded stainless steel mill chain as per ISO 6972 and ANSI B29.16M. These versatile welded steel chains are used throughout the forest products industry and paper processing industries as economical alternative for comparable cast chains. Manufactured with the most advanced techniques, equipment and high quality steels, these chains offer improved resistance to wear and shock loads for a broad range of applications of conveying, transmission and elevations. A variety of attachments are also available for different conveyor and elevator applications: A1, A2, A22, F2, F4, H1, H2, K1, K2, R1, RR1, R2, R22, W1.
Welded steel mill chains are recommended for most conveying, driving, and elevating applications where a high-strength steel rollerless chain is required. These chains will operate on the same sprockets as their cast chain counterparts.
The direction of travel for welded Mill Chain is determined by the application. If used in a conveyor application, the direction should be with the open end first. If used as a drive chain, the closed end, or the end with the barrel, should be first.
Chain No. W78/W82/W106/W110/W111/W124/W124H/W132/W134/W150/W155/W157/
W182/W784/
WH78/WH82/WH106/WH110/WH111/WH124/WH124H/WH132/WH150/WH155/WH157/WH784/
W Series welded steel mill and drag chains
We 24 hours service for you!
| | |
| --- | --- |
| Standard or Nonstandard: | Standard |
| Application: | Textile Machinery, Garment Machinery, Conveyer Equipment, Packaging Machinery, Electric Cars, Motorcycle, Food Machinery, Marine, Mining Equipment, Agricultural Machinery, Car |
| Surface Treatment: | Baking Paint |
| Structure: | Welded Chain |
| Material: | Cast Iron |
| Type: | Cranked Link Chain |
Samples:

US$ 15.71/Meter

1 Meter(Min.Order)

|
Request Sample
Customization:

Available

|

Customized Request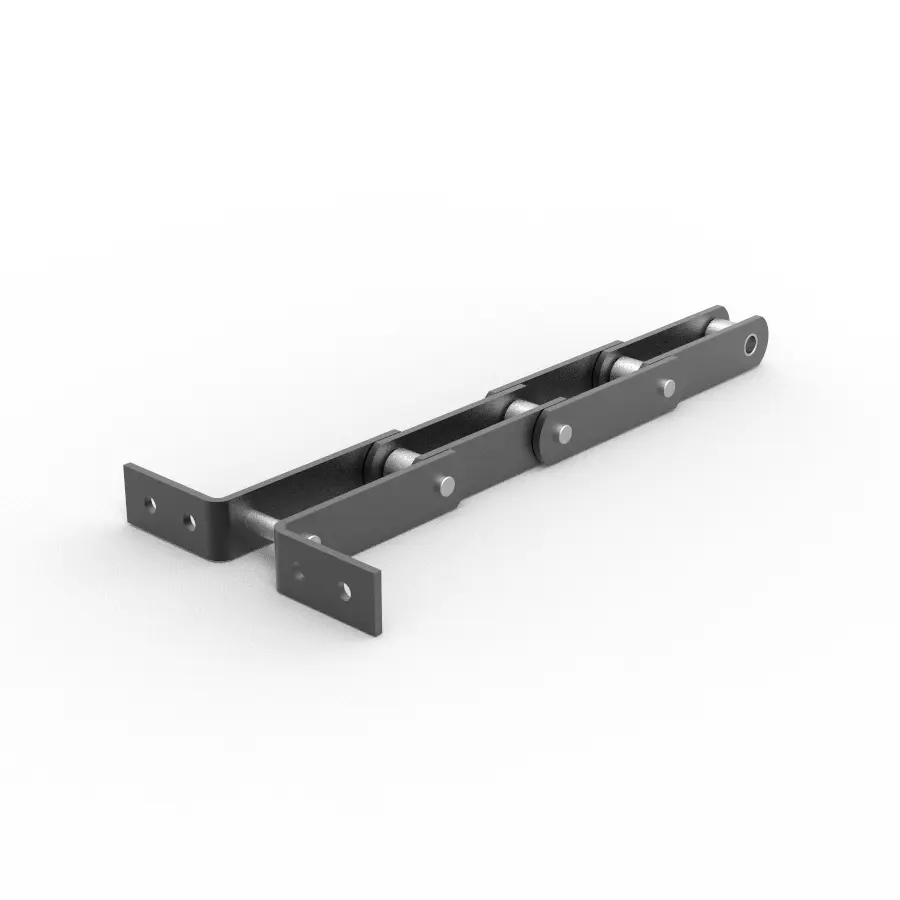 Can mill chains be used in wastewater treatment and sewage systems?
Yes, mill chains can be used in wastewater treatment and sewage systems for various applications. These chains offer specific advantages that make them suitable for such environments, where exposure to corrosive and abrasive materials is common. Here are some key points regarding the use of mill chains in wastewater treatment and sewage systems:
1. Corrosion Resistance: Wastewater and sewage often contain corrosive substances, such as acids and chemicals. Stainless steel mill chains are particularly beneficial in these environments due to their corrosion resistance, which helps to prevent premature wear and elongation of the chain.
2. Abrasion Resistance: Mill chains are designed to handle heavy loads and resist wear and abrasion, making them suitable for applications where wastewater may contain abrasive particles, sediment, or sludge.
3. Reliability: In wastewater treatment and sewage systems, reliability is crucial to maintain smooth operations. Mill chains, when properly selected and maintained, provide reliable performance and minimize downtime.
4. High Strength: Mill chains are capable of handling heavy loads and high-capacity material transfer, making them suitable for wastewater treatment processes that involve moving large volumes of liquid or solid materials.
5. Easy Maintenance: Stainless steel mill chains require minimal maintenance, which is beneficial in wastewater treatment facilities where regular maintenance can be challenging due to the nature of the environment.
6. Resistance to Harsh Chemicals: Wastewater treatment processes often involve the use of various chemicals for treatment and purification. Stainless steel mill chains can withstand exposure to these chemicals without deteriorating or compromising their performance.
7. Extended Service Life: Due to their corrosion and abrasion resistance, mill chains can have a longer service life in wastewater treatment and sewage systems compared to conventional carbon steel chains.
8. Versatility: Mill chains come in various configurations, including standard, double pitch, and heavy-duty options, allowing for versatility in designing wastewater treatment systems to meet specific requirements.
Overall, mill chains, especially those made of stainless steel, are a reliable and durable option for use in wastewater treatment and sewage systems. Their corrosion and abrasion resistance, high strength, and low maintenance make them well-suited for handling the challenging conditions and materials encountered in these applications.
Can mill chains be used in marine and offshore material handling applications?
Yes, mill chains can be used in marine and offshore material handling applications, especially when they are made of corrosion-resistant materials such as stainless steel or other alloys. Marine and offshore environments are characterized by high levels of moisture, saltwater exposure, and harsh conditions, which can lead to rapid corrosion and degradation of regular chains. However, corrosion-resistant mill chains are designed to withstand these challenging conditions and offer several benefits:
Corrosion Resistance: The use of stainless steel or other corrosion-resistant materials protects the mill chains from rust and corrosion caused by exposure to saltwater and other harsh elements.
Extended Service Life: Corrosion-resistant mill chains have a longer service life compared to standard chains in marine and offshore environments, reducing the need for frequent replacements and maintenance.
Reliable Performance: These chains maintain their strength and integrity over time, ensuring reliable and consistent material handling operations in marine and offshore settings.
High Load Capacity: Corrosion-resistant mill chains retain their load-carrying capacity even in harsh conditions, making them suitable for heavy-duty material handling applications.
Reduced Downtime: The durability and resistance to corrosion minimize downtime due to chain failures, enhancing the overall efficiency of material handling processes.
Environmental Compliance: Using corrosion-resistant mill chains aligns with environmental regulations and sustainability goals in marine and offshore industries.
Various Configurations: Corrosion-resistant mill chains are available in various configurations, such as standard roller chains, welded steel chains, and engineered chains, allowing for customization based on specific application requirements.
When selecting mill chains for marine and offshore applications, it's crucial to choose the appropriate corrosion-resistant material, chain type, and size that can withstand the specific operating conditions and loads. Regular inspection, maintenance, and proper lubrication also play a significant role in maximizing the performance and longevity of mill chains in marine and offshore material handling setups.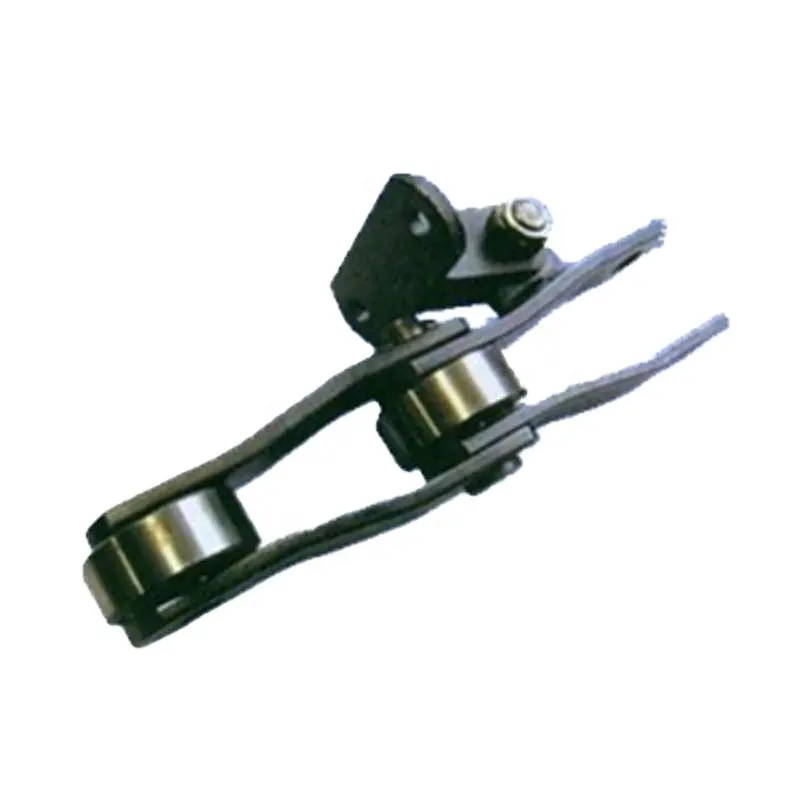 What are the maintenance requirements for mill chains to ensure optimal performance?
Proper maintenance is essential to ensure the optimal performance and longevity of mill chains. Regular inspections and care help identify and address potential issues early, preventing costly downtime and equipment failures. Here are the key maintenance requirements for mill chains:
1. Regular Inspections:
Perform routine visual inspections of the mill chains to check for signs of wear, damage, or misalignment. Look for elongation, excessive wear on pins and bushings, and any loose or broken components.
2. Lubrication:
Ensure proper lubrication of the mill chains. Lubrication reduces friction and wear, dissipates heat, and prevents corrosion. Follow the manufacturer's recommendations for lubrication intervals and use the appropriate lubricant for the specific operating conditions.
3. Cleaning:
Regularly clean the mill chains to remove dirt, debris, and accumulated particles. Clean chains function better and reduce the risk of abrasive wear.
4. Tension Adjustment:
Maintain the correct tension in the mill chains. Improper tension can lead to premature wear, elongation, and failure. Refer to the equipment's manual or consult with the manufacturer for the appropriate tensioning procedure.
5. Replacement of Worn Components:
Replace any worn, damaged, or broken components promptly. This includes pins, bushings, rollers, and any other parts that show signs of wear. Using worn-out components can lead to chain failure and damage to other parts of the machinery.
6. Environmental Considerations:
Take into account the operating environment and make any necessary adjustments to maintenance procedures. In harsh or corrosive environments, additional protective measures, such as coatings or seals, may be necessary.
7. Regular Training:
Ensure that maintenance personnel are well-trained in handling mill chains. Proper handling and installation can significantly impact the chain's performance and lifespan.
8. Record-Keeping:
Maintain detailed records of maintenance activities, including inspections, lubrication schedules, and component replacements. These records can help identify patterns, track chain performance, and plan future maintenance tasks.
By adhering to these maintenance requirements, operators can optimize the performance and service life of mill chains, reducing downtime and improving overall efficiency in material handling and industrial applications.



editor by CX 2023-10-19