Product Description
Welded Mill Chain with Attachments
A1/A2 K1/K2  R2/RR2 S1 F4 H1/H2 RF2/RF12 A22
Straight sidebar welded steel chain
Offset Sidebar Welded Steel Chains
Welded Steel Mill and Drag Chains
W Series Welded Steel Mill Chain 
WH Series Welded Steel Mill Chain 
WD Series Welded Steel Drag Chain
WD welede steel chain c/w heat treated rivets
WH welded steel chain-fully heat treated
WHIBR fully heat treated plus further induction hardened  barrels&rivets
WHIBRS same as IBR plus sidebar wear surfaces
WD welded steel drag chain
XHD extra heavy duty
CS cast steel barrel
Welded steel drag chain is built according to ISO 6971 and ANSI B29.;18M.; Products provide efficient and economical service when used in chip and sawdust conveyors,; and like applications.; Reverse barrel is available.; Attachments includes C1,; C3,; C4,; RR and Wing.;
With their large wide pushing area,; welded steel drag chains provide sizeable carrying capacity when operated at moderate speeds.; They can be run in the same troughs and on the same sprockets as their cast chain counterparts.;
Welded Steel Mill Chain includes offset sidebar welded steel mill chain(or cranked link welded steel mill chain);,; straight sidebar welded steel mill chain and welded stainless steel mill chain as per ISO 6972 and ANSI B29.;16M.; These versatile welded steel chains are used throughout the forest products industry and paper processing industries as economical alternative for comparable cast chains.; Manufactured with the most advanced techniques,; equipment and high quality steels,; these chains offer improved resistance to wear and shock loads for a broad range of applications of conveying,; transmission and elevations.; A variety of attachments are also available for different conveyor and elevator applications:; A1,; A2,; A22,; F2,; F4,; H1,; H2,; K1,; K2,; R1,; RR1,; R2,; R22,; W1.;
Welded steel mill chains are recommended for most conveying,; driving,; and elevating applications where a high-strength steel rollerless chain is required.; These chains will operate on the same sprockets as their cast chain counterparts.;
The direction of travel for welded Mill Chain is determined by the application.; If used in a conveyor application,; the direction should be with the open end first.; If used as a drive chain,; the closed end,; or the end with the barrel,; should be first.;
Chain No.; WR-78/WR-78-4/WR-82/WR-124/WR-111/WR-106/WR-132/WR-150/
WR-155/WR-157/WR-159/WR-200/
WH-78/WH-82/WH-124/WH-111/WH-132/WH-150/WH-155/WH-157/WH-159/WH-200
 
Mill chain attachments
We 24 hours service for you!
| | |
| --- | --- |
| Standard or Nonstandard: | Standard |
| Application: | Textile Machinery, Garment Machinery, Conveyer Equipment, Packaging Machinery, Electric Cars, Motorcycle, Food Machinery, Marine, Mining Equipment, Agricultural Machinery, Car |
| Surface Treatment: | Baking Paint |
| Structure: | Welded Chain |
| Material: | Cast Iron |
| Type: | Cranked Link Chain |
Samples:

US$ 15.71/Meter

1 Meter(Min.Order)

|
Request Sample
Customization:

Available

|

Customized Request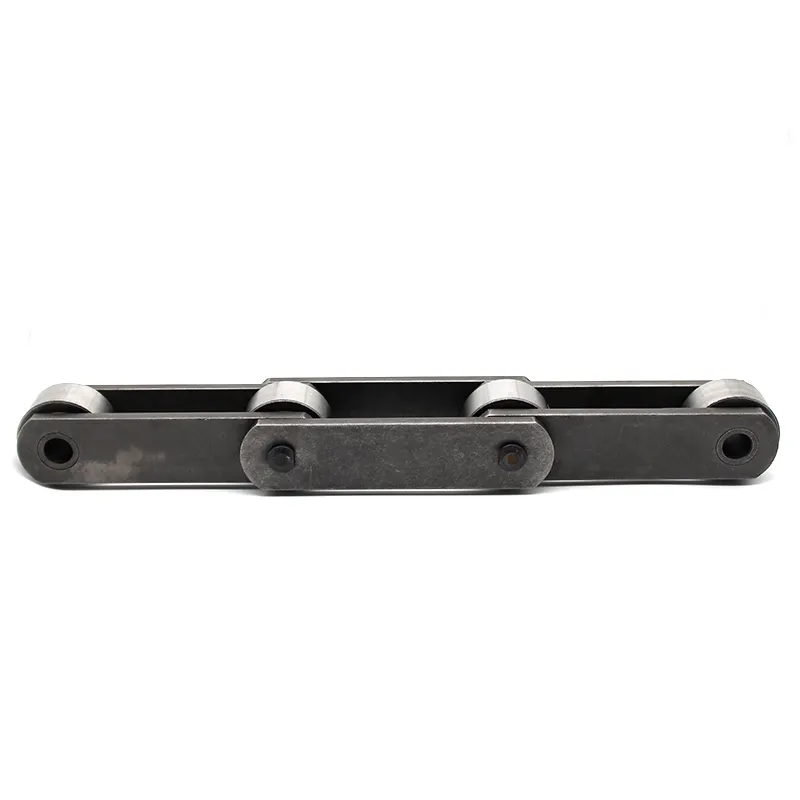 What are the environmental considerations when using mill chains?
When using mill chains in industrial applications, several environmental considerations should be taken into account. These factors are important for sustainable and eco-friendly operations. Here are the key environmental considerations:
1. Lubrication: Proper lubrication of mill chains is essential for reducing friction and wear, which can lead to chain failure and increased energy consumption. Using environmentally friendly lubricants can minimize the impact on the environment.
2. Noise and Vibration: Excessive noise and vibration from chains can negatively impact the surrounding environment and workers' well-being. Choosing chains with low noise and vibration characteristics can help maintain a more pleasant and safe working environment.
3. Material Selection: Opting for chains made from materials with low environmental impact, such as recycled or sustainable materials, can contribute to eco-friendliness.
4. Chain Recycling and Disposal: Implementing proper chain recycling and disposal practices ensures that end-of-life chains are managed in an environmentally responsible manner.
5. Chain Maintenance: Regular maintenance of mill chains is crucial to prevent premature wear and reduce the likelihood of environmental contamination from chain breakages.
6. Energy Efficiency: Selecting energy-efficient chain designs and maintaining proper tension can lead to reduced energy consumption and lower greenhouse gas emissions.
7. Preventing Chain Contamination: Keeping chains clean and free from debris can prevent potential environmental pollution when used in applications handling sensitive materials.
8. Compliance with Regulations: Adhering to environmental regulations and standards is essential to minimize the impact of chain usage on the environment.
9. Environmental Certification: Some chain manufacturers offer products with environmental certifications or comply with international standards for sustainability, providing assurance of eco-friendly practices.
10. Application-Specific Considerations: Different industries and applications may have unique environmental challenges. Considering these specific factors when selecting and using mill chains is vital.
By taking these environmental considerations into account, industries can work towards reducing their ecological footprint and contributing to more sustainable practices in their chain usage.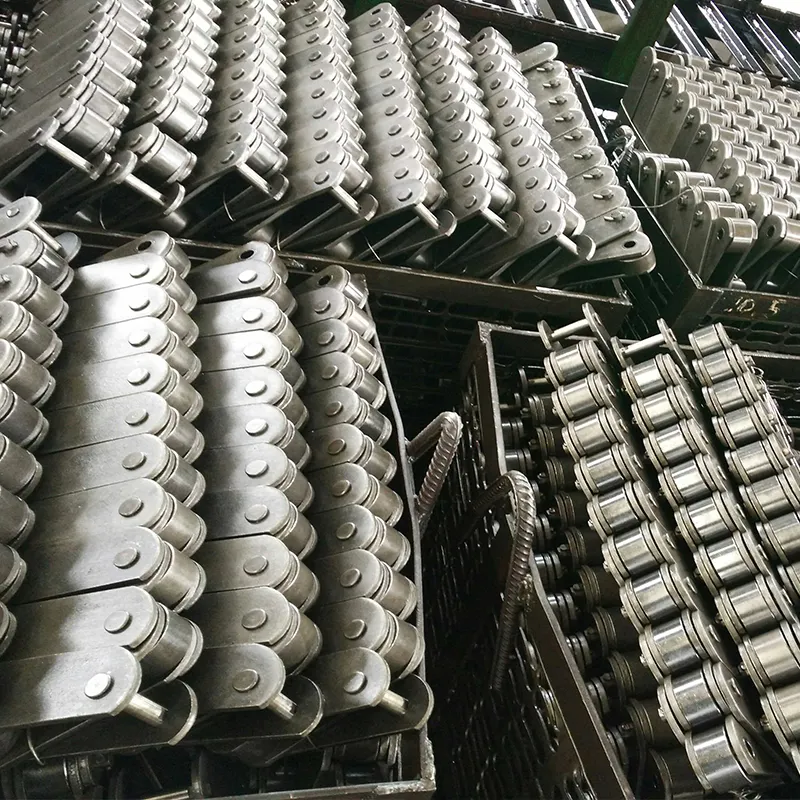 Can mill chains be used in material handling systems in recycling facilities?
Yes, mill chains can be used in material handling systems in recycling facilities. Recycling facilities often handle various types of materials, and mill chains are versatile and durable enough to handle the demands of recycling operations. Here's how mill chains are suitable for material handling in recycling facilities:
1. Strength and Durability: Mill chains are designed to withstand heavy loads and are made from robust materials such as alloy steel, making them suitable for handling bulk materials and recyclables.
2. Versatility: Mill chains are available in different sizes and configurations, making them adaptable to different material handling needs in recycling facilities.
3. Low Maintenance: Mill chains typically require minimal maintenance, reducing downtime and ensuring continuous operation in busy recycling environments.
4. Resistant to Abrasion: In recycling facilities, materials may contain abrasive components. Mill chains are designed to resist abrasion, ensuring longer service life even in harsh conditions.
5. Handling Various Materials: Mill chains can handle a wide range of materials, including metals, plastics, paper, and other recyclables, making them suitable for diverse recycling applications.
6. Efficient Material Transfer: With proper design and installation, mill chains facilitate smooth and efficient material transfer within recycling systems.
7. Customization: Mill chains can be customized to suit specific material handling requirements in recycling facilities, ensuring optimal performance.
8. Environmental Considerations: Some mill chains are available with eco-friendly features, such as using recycled materials or environmentally friendly lubricants, aligning with the sustainability goals of recycling facilities.
Overall, mill chains are a reliable and effective solution for material handling systems in recycling facilities, contributing to the efficient processing of recyclable materials and supporting sustainable waste management practices.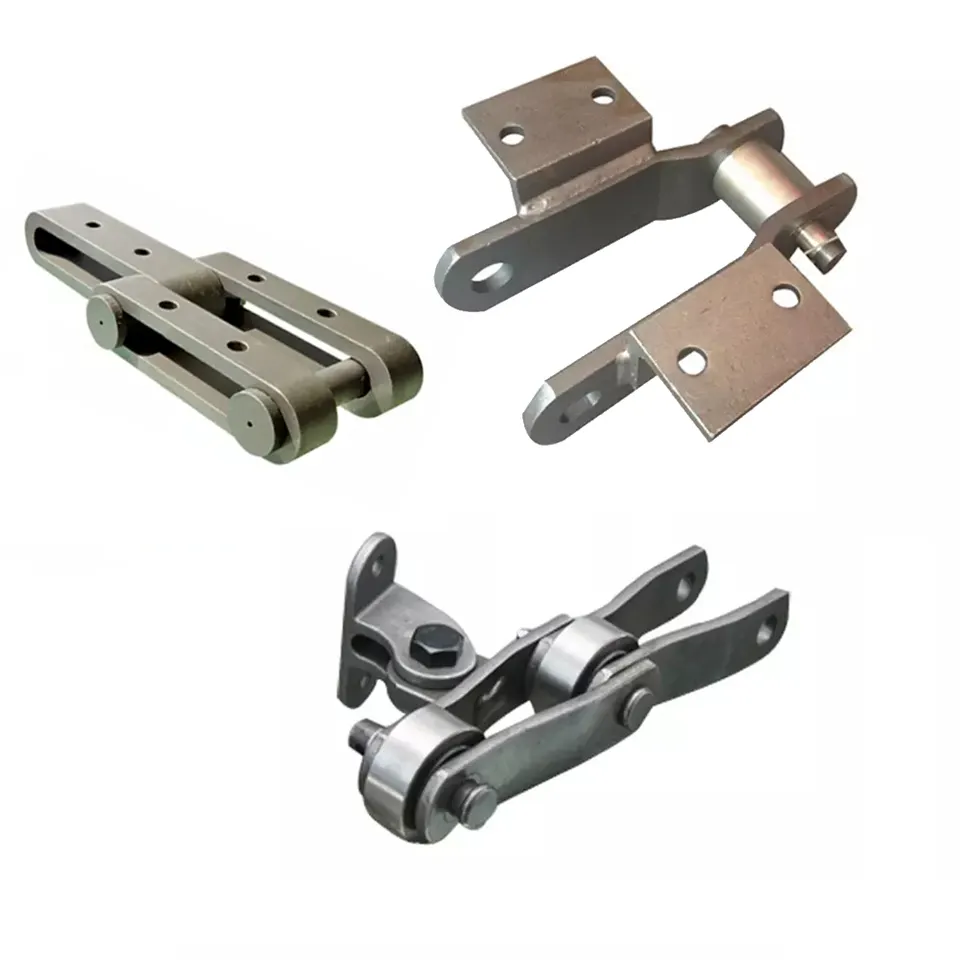 What materials are mill chains typically made of for different industries?
Mill chains are manufactured using various materials to suit the specific requirements of different industries and applications. The choice of material depends on factors such as the operating environment, load capacity, and resistance to wear and corrosion. Here are some commonly used materials for mill chains in different industries:
1. Carbon Steel: Carbon steel mill chains are widely used in various industrial applications due to their high tensile strength and affordability. They are suitable for medium to heavy-duty material handling tasks and can withstand harsh conditions.
2. Stainless Steel: Stainless steel mill chains are preferred in industries where corrosion resistance is crucial. They are commonly used in food processing, chemical, and pharmaceutical industries where exposure to moisture, chemicals, or high temperatures can occur.
3. Alloy Steel: Alloy steel mill chains are known for their exceptional strength and durability. They are used in heavy-duty applications, such as steel manufacturing, mining, and forestry, where the chains are subjected to significant loads and abrasion.
4. Nickel-Plated Steel: Nickel-plated steel mill chains provide additional protection against corrosion and wear. They are often used in industries where exposure to chemicals or outdoor elements is a concern.
5. Plastic or Polymer: In certain industries, such as food and beverage manufacturing or electronics, plastic or polymer mill chains may be used. These chains offer non-metallic properties, making them ideal for applications that require chemical resistance and low-noise operation.
6. Galvanized Steel: Galvanized steel mill chains are coated with a layer of zinc to enhance their corrosion resistance. They are commonly used in outdoor applications or environments where moisture and rust may be a concern.
It's essential to choose the right material based on the specific needs of the industry and the operating conditions of the application. Factors such as load capacity, speed, temperature, and exposure to chemicals or moisture play a crucial role in determining the appropriate material for mill chains in different industries.



editor by CX 2023-09-04